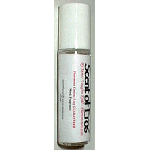 Scent of Eros is a Pheromone product that tries hard to look like the designer pheromone sprays that have already made their mark on the business, but instead what the buyer is left with is a product that looks more like an old can of spray paint with some cheesy graphics on it. Of course pheromone consumers value discretion highly, so it is not as if this product will be making its way outside of bathrooms and medicine cabinets anytime soon. As far as looks go, there is little to worry about. Oftentimes though, the outer appearance of a product is indicative of the quality of the overall experience no matter how many times you tell yourself not to judge a book by its cover. Is Scent of Eros another product that falls short of the mark, or does it live up to its expectations?
The product has been successfully marketed so far, with impressive sales figures, but as far as reviews are concerned, people still seem to be on the fence about whether it actually works or not. Some men have seen excellent results while others accuse those men of falling prey to the placebo effect. There are some major claims being made by the manufacturers about the product's capability to help men attract more women using solely the power of Scent of Eros. However, they do not make their formula readily available on their website as the more reputable brands do. One has to wonder why such a winning formula that could be easily trademarked is being kept such a secret. Especially when it is something that customers are putting on their bodies.
According to the ingredients on the bottle, it contains Androstenone, Androsterone, and Androstenol, all chemicals known to be found in real human pheromones. Each of these chemicals is known to produce a certain effect at high enough levels, but the problem is, each of these chemicals produces such a distinctly different effect that it might be hard to find a concentration is such a small bottle that will allow all of them to work. Of course the inactive ingredients involve water and alcohol as with most of the leading brands on the market, but without actual percentages, we have no way of gauging whether there are enough pheromones in the mixture to actually have a pronounced effect or whether the mixture is made up of mostly inactive ingredients.
It has been reported by consumers that this product is great for helping shy guys meet girls, but again this has been criticized as being susceptible to the placebo effect. The formula here is not as trusted, up-front, or as strong as that of other leading pheromone solutions like PherX or PherSpray for example. Even though there is an impressive amount offered per bottle (nearly 30 ml) one has to wonder how much of it is water and how much of it is pheromones. A bottle of PherX contains the same amount as a bottle of Scent of Eros and comes at half the price just for purposes of comparison, which does not say good things about scent of Eros considering how weak their formula is in comparison as well.
The Top-Rated Pheromones for 2012
#1

- TOP PICK

Ingredients:
4.8
Results:
4.9
Value:
5.0
Retail:

$49.95

Special Offer:
$29.95

#2

- BEST NEW PRODUCT

Ingredients:
5.0
Results:
5.0
Value:
4.8
Retail:

$89.95

Special Offer:
$49.95

#3

- BEST IN RETAIL

Ingredients:
4.1
Results:
3.9
Value:
4.1
Retail:
$55.00
Did you enjoy this post? Why not leave a comment below and continue the conversation, or subscribe to my feed and get articles like this delivered automatically to your feed reader.