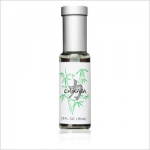 Chikara dresses itself up as a professional looking kind of cologne, but it ends up looking like a bargain bin reject at a Bed Bath and Beyond in the middle of nowhere. The claim made by the creator of Chikara is that it will help men attract women through the power of pheromones which is a fairly modest claim since this is what just about any pheromone solution is supposed to do. They have had a successful marketing campaign thus far which, after the introduction of a new version of Chikara into the market only recently shows no signs of letting up soon.
Many users of Chikara are critical of this success though because of the fact that very little data has been provided to support the claims that are made by Chikara's producers. The solution contains three of the four main ingredients which are usually found in human pheromones, and there are also four secret ingredients which have not been named yet. While the idea of secret ingredients might seem magical and interesting to some, to most serious buyers it seems like a creative cover-up for a lack of performance in one area or another.
If a formula can be patented and trademarked so that nobody can copy it, then there is no need for secret ingredients anymore. The only reason to keep them a secret would be to leave users with the hope that it is through those ingredients that Chikara is set apart from the rest in terms of quality. People that are critical of Chikara tend to agree that the reason it is so popular now is both because it is fairly new, and because it touts the inclusion of secret ingredients in the formula as a great thing. From the ingredients that are present though, there is nothing unique about them or different than that of lower quality competitors such as Scent of Eros which has the exact same ingredients in low proportions and has been getting poor reviews.
One thing positive about the product is that it gives off a very pleasant note of vanilla scent. Vanilla is a scent that is not as dividing as a men's cologne might be, meaning that it attracts more women. The musky smell of male colognes can be off-putting to some, but vanilla is a scent that many more people can get along with meaning that the wearer would be open to a larger demographic of women.
The attractive vanilla scent is not enough to mask the high price though, coming in at 60 dollars for a small bottle. A product like this that many consumers have said simply doesn't work is not the kind of product that you would really want to be putting such a large investment into. If you really want to test something out for a low risk return, try purchasing a bottle of PherX, a competitor product which is less than half the price of Chikara and is much less dubious since it has fantastic reviews. Once you're well acquainted with PherX you might even want to move on to PherSpray, which is a little more expensive but well worth the price considering the rave reviews it has been getting.
The Top-Rated Pheromones for 2012
#1

- TOP PICK

Ingredients:
4.8
Results:
4.9
Value:
5.0
Retail:

$49.95

Special Offer:
$29.95

#2

- BEST NEW PRODUCT

Ingredients:
5.0
Results:
5.0
Value:
4.8
Retail:

$89.95

Special Offer:
$49.95

#3

- BEST IN RETAIL

Ingredients:
4.1
Results:
3.9
Value:
4.1
Retail:
$55.00
Did you enjoy this post? Why not leave a comment below and continue the conversation, or subscribe to my feed and get articles like this delivered automatically to your feed reader.