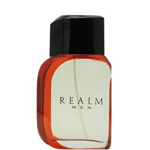 Realm pheromones have been a pretty hot ticket in the industry recently, and it's not hard to see why. Erox, the creators of the product, have been pushing it pretty heavily ever since they released it. You can also see that they have put a great deal of effort into making it appear as if it were average cologne having nothing to do with pheromones at all. It comes in a sleek well designed bottle and unlike most sprays it comes in clear glass rather than a metallic or plastic container. The color of the liquid is amber so that to anyone that were to see a person using it, it appears as if it is just regular scented cologne.
This alone presents itself as a major advantage that Realm has over the competition. One of the most important things to know about pheromone use is the fact that it is something which most people try to hide. No matter how well the spray works or how reputable the company is, if someone is caught spraying pheromones on themselves they will usually be looked down upon for failing to be able to attract women without chemical assistance. Even though this viewpoint usually comes from people that are horrendously misinformed about the origin and purpose of pheromones, it is beside the point. What matters is that people that use pheromones do not want to let the magic wear off by giving away their secrets to others, especially not to the person they are attempting to date or the women they are trying to attract.
This usually leads to people putting on a spray or two before going out, but if it is a long night, then the pheromones might wear off over the course of it. You could take your spray with you but you would have to apply it in secret so that nobody notices you. If you have a bottle of realm though, it looks so classy that you could whip it out and put it on right in front of your date, it would smell good and it would look legitimate too, and they would be none the wiser to your true secret. This alone is something which makes Realm especially noteworthy. However when getting into the nuts and bolts of the discussion about this particular cologne, it appears there is nothing special about the chemical makeup.
The pheromone spray turns out to be fairly watered down in its composition and is not that much better than some of the cheap weaker brands on the market. On top of that, the price is fairly expensive for one bottle. It may come with a lot in it, but most people do not want to stick to one brand for so long and would prefer to pay less money for less pheromone than to put such a large investment in something they are not sure about.
Sure it may smell amazing and sure it may come in a nice and professional looking package, but if the pheromones really worked, it wouldn't need to smell nice. And having the ability to take the cologne out right in front of your lady friends isn't that big of a deal when you consider that you could pay a third of the price of Realm for a bottle of PherX or PherSpray, and then be able to use a product which would last so long you wouldn't need to take it with you anyway. Realm may have its advantages, but it still has a lot of tweaking to do before it can stack up against competitors.
The Top-Rated Pheromones for 2012
#1

- TOP PICK

Ingredients:
4.8
Results:
4.9
Value:
5.0
Retail:

$49.95

Special Offer:
$29.95

#2

- BEST NEW PRODUCT

Ingredients:
5.0
Results:
5.0
Value:
4.8
Retail:

$89.95

Special Offer:
$49.95

#3

- BEST IN RETAIL

Ingredients:
4.1
Results:
3.9
Value:
4.1
Retail:
$55.00
Did you enjoy this post? Why not leave a comment below and continue the conversation, or subscribe to my feed and get articles like this delivered automatically to your feed reader.